Home

>

A rich history of dairy
When Even, Terrena and Coopagri Bretagne came together in 2009 to create Laïta, their intention was to consolidate all their dairy activities in a single, more structured organisation with an uncompromising market position for their milk products. An adventure that started in 1973, promoting an efficient, structured organisation.
Our story
1973
1991
1994
1996
2009
2015
2017
2019
2021
1973
Initial partnership
Coopagri Bretagne and Even set up UCLAB (Union des Coopératives laitières bretonnes - Union of Breton Dairy Cooperatives) in Landerneau (29). At the time, it was one of the biggest industrial operations in Brittany for milk and whey drying and butter production.
Discover
1991
First use of the name Laïta
Coopagri Bretagne and Terrena create Laïta, a company marketing butter and cheese for mass distribution.
1994
Merger of three cooperatives
Even joins Coopagri Bretagne et Terrena in Laïta. Coopagri Bretagne, Even and Terrena become joint shareholders in the Fromagerie de l'Iroise (cheese production) in Ploudaniel (29).
1996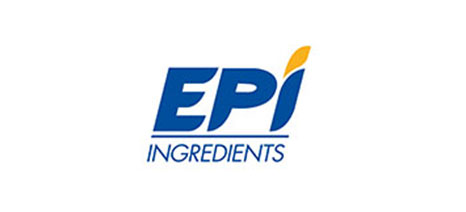 New business activity - dairy ingredients
Coopagri Bretagne and Laiterie du Val d'Ancenis (Terrena) set up EPI Ingrédients.
Discover Epi Ingrédients
2009
Creation of Laïta
The three partners set up a new organisation in 1 July 2009 under the name Laïta, incorporating all the dairy activities. Even, the majority shareholder, assumes responsibility for Laïta.
2015
L'Armoricaine Laitière joins the Even Cooperative
The dairy farmers of Amoricaine Laitière join the Even Cooperative, and the industrial and commercial teams of Lanfains join Laïta.
2017
Opening of the new infant formula factory
The new infant formula and premium powder unit opens in Créhen (Côtes-d'Armor) after three years' work. The 80-million-euro investment is a boost for the Breton agri-food economy and the future of dairy farms in the Great West region.
2019
10 years of Laïta
Laïta celebrates its 10th anniversary. All their employees and the farmers who deliver their milk to the cooperative get together for the occasion - around 8,000 people altogether - at six coopérative laitière industrial sites on Sundays in September and October.
2021 First external growth for Laïta
As part of its international development, Laïta acquires London-based Marathon Food Ltd. Marathon is a distributor of Mediterranean foodstuffs and the exclusive supplier of halloumi - a popular cheese on the British market - to Eurilait. Laïta thus secures the supply of halloumi to its subsidiary Eurilait, consolidating its future development.
More about Marathon Food ltd