That's how it is at Laïta
Whatever job we do and whatever position we hold, we all embrace and encourage the same values - responsibility, simplicity and team spirit. Our collective success guarantees the longevity of our company.
Career opportunities in every field
Firmly established in the Great West region of France and looking towards the future, Laïta offers the chance to be a part of some ambitious and valuable development projects. As a multi-specialist in the dairy industry, we offer a wide range of occupations - from value creation in the industry to marketing and from financial management to logistics, there's no shortage of career and development opportunities.
Join us
We employ people with different profiles within the agri-food industry, and people with other backgrounds too, who have different kinds of experience and are keen to learn about occupations in the dairy industry.So why not join us and put your skills to good use!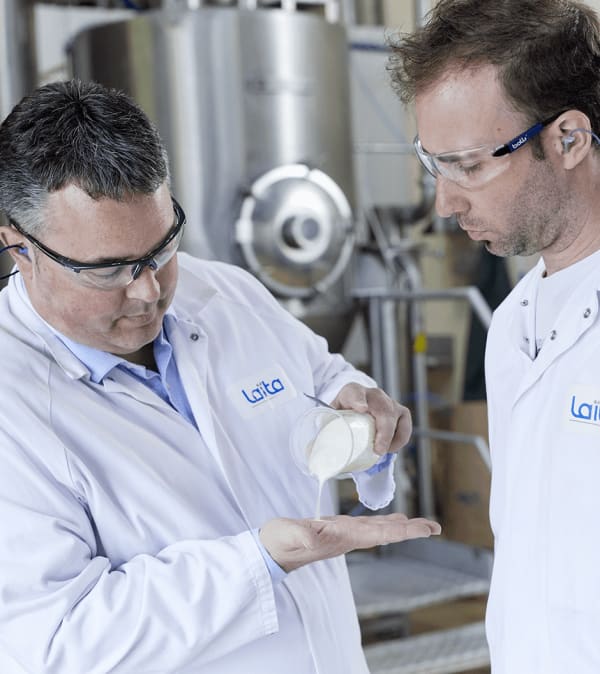 Committed
Discover our commitments and testimonials
Our Passion du Lait® commitments translate into concrete evidence and quantified objectives. See our videos, testimonials, articles and infographics.